Concrete Cleaning Inc., services Texas, Louisiana, and Oklahhoma. However we have serviced clients in other states abroad including Seattle, WA, Topeka, KS, Miami FL, Tennessee, and New Mexico.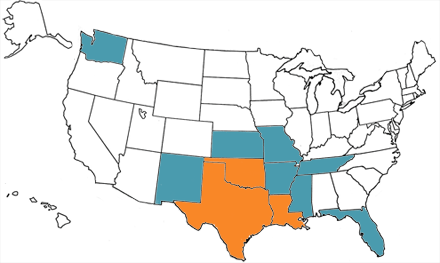 Select from our list of services below for more detailed information.

Concrete Polishing

Concrete Grinding

Concrete Milling

Concrete Scabbing

Concrete Scarifying

Concrete Scraping

Shot Blasting Concrete



Our Capabilities
Concrete Cleaning Inc., utilizes portable shot blasting equipment to remove old coatings, and to clean and profile almost any surface. Any texture, from light to coarse, can be provided. Shot blasting is an environmentallly safe and dust free method of preparing both concrete and steel surfaces. CCI offers procedures to remove difficult coatings such as elastomeric and polyurethane coatings.

Bottom Line
We take pride in the highest quality of service with on-time start up and completion with little or no interference to your operation.


Call today to Schedule Your Job!
281-350-3663

Do you prefer to send us a request online?
Click Here for a Free Quote!